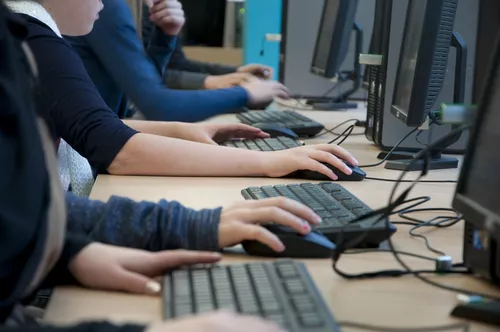 Last year, the number of schools that reported cyber attacks and breaches increased by double digits. This means that it is more important than ever to implement strategies in order to protect student, and staff, data. With the pandemic forcing schools and colleges to improve their digital teachings and offerings, the risk of cyber attacks increased alongside. Hackers are beginning to see the potential in targeting schools in the hope that they can find weaknesses in their quickly rolled out digital services.
Last year, 70% of schools said they had fallen victim to cyber breaches and attacks, which is a 12% increase from the year previous. Cyber attacks on schools can contribute to the loss of finance records, pupil's sensitive and personal data and even the loss of coursework and exams. This is why it is important for schools to protect their students and themselves against further attacks in the future.
Identify Prevention Methods and Measures
Prevention is better than the cure and growing amounts of evidence now suggest that cyber attacks are an unfortunate reality for anyone who is connected to the internet. Schools are reliant upon digital connections to distribute their materials and send out information, as well as allow students to do their work.
Some experts suggest that, with so many people transferring over to Cloud storage, including schools, this has left people vulnerable to attacks. Because the Cloud is reliant on being regularly updated and protected, which so many people fail to do, this then exposes weaknesses within the systems which criminals then take advantage of.
Implement A Plan of Action
Just as schools hold regular fire alarm tests, it's important to take the same precautions and approach to cyber safety. A few seconds can now mean the difference between a minor inconvenience and full-blown cyber disaster.
If you have a fully detailed fire evacuation plan, then you should too have a cyber security action plan in place that can be actioned in the event of a breach or hack. This can be implemented no matter your cyber security budget, and even just the smallest of actions can keep your network and devices protected and secure. Having a plan of action also means that, in the event of an attack, everyone knows exactly what is required of them and what steps need to be taken. You may wish to nominate someone from the school to be the go-to for cyber security or who can be the point of contact with your cyber security company should an attack happen. There are various courses and training you can take, such as Cyber Essentials training, to help further your knowledge of what to do in the event of an attack. These are also nationally recognised.
Ensure An Effective Recovery
Cyber attacks will affect everyone differently. This means that, as a school, you mustn't rely on a one-size-fits-all approach. What works for a digital business will not offer the same protections for your school or college. Instead, you should look to tailor your cyber security services to include a cyber response plan which should include having secure system backups and alternative actions in place should the worst happen. Schools should also consider installing a cyber recovery system that helps to rebuild lost sensitive data.